Lucy + Sam Real Wedding | Binh An Village, Saigon
Posted on 24 June, 2019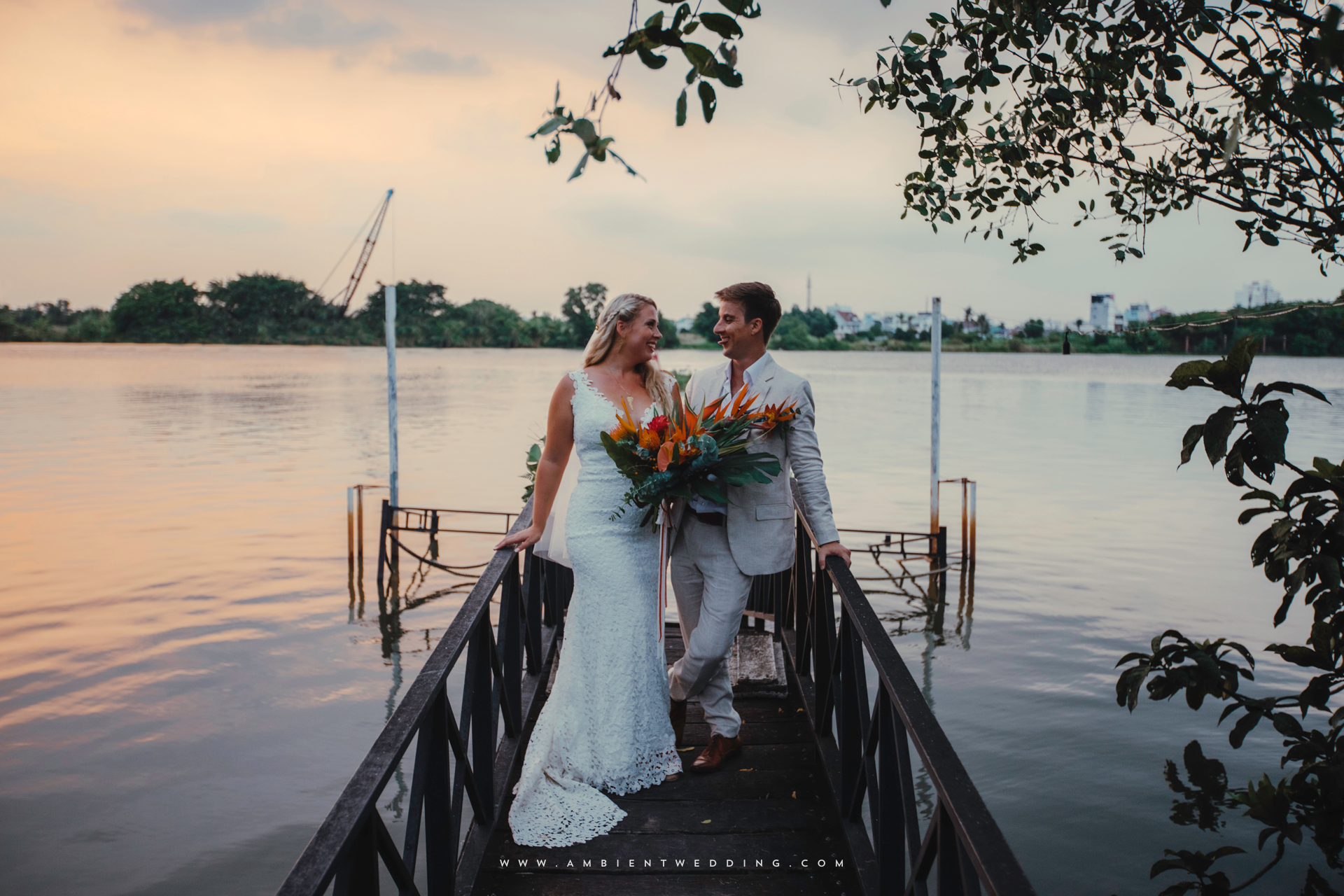 Have you ever met anyone that changes everything you'd planned?
"'Let's not get too serious, I'm leaving for Vietnam soon'. After only a few dates this is what you said to me. Luckily somethings in life don't go to plan.
Maybe it was the fact that you would jump into the Hamstead Heath ponds with me first thing in the morning, or the fact that you agreed to fly to the Middle East at zero notice just to see my brother's band play. I saw something in you that I didn't want to let go of.
So, when you asked me to come join you, I took a chance and jumped into the unknown.
I could not have imagined the highs and lows, the emotional rollercoaster and the culture shock that would come from moving to Vietnam and that I still experience today. But through erything we have become stronger together, and have somehow now ended up spending every morning walking Ben on the beach wondering how we got so lucky.
So it's without question that I vow to join you on this journey, in every corner of the earth, for the rest of my life."
With Sam and Lucy, the answer was clear. And I felt so lucky to witness and capture the moment they hold hands, look at each others in the eyes and say these beautiful vows. It's like seeing a (good) crazy couple of friends jump into the water from the cliffs with all of their excitements. Such an adventure.
As a loving and beloved husband, whenever I hear a love story, listen to those vows, see those warm eyes for each other, or tears rolling happily down to the cheek it made me think about the family we started 5 years ago, and sometimes I just wonder who I was before marrying the love of my life.
As a yongster, one might spend most of his/her time to strive for the bests, becoming the person they wanted to be, or flush every hour besides the tequilla shots. But when we found 'the one', isn't it weird to see how things change so much, but in the end we all like those chaotics and can't stop us from feeling happy?
"I believe we will be able to get through anything together. We fit together and work so well, I can't believe growing up nearly 10,000 km away has put us with so much in common. As soon as my instincts kicked in and (my brain) questioned marrying you, it was only a case of how and when."
Check out our Blog www.ambientwedding.com/blog for more stories and photos!